Ohio as America is the premier social studies resource for 4th grade teachers and students across the state!
In 2017, it received the Ohio Museum Association's Award of Achievement for Best Education and Outreach Program, one of many awards received since its launch in 2011.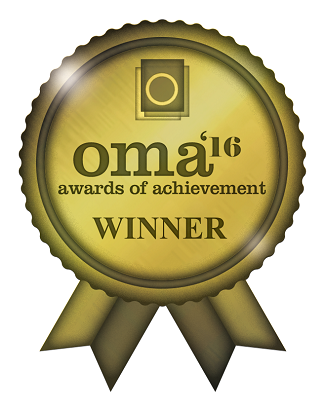 Ohio as America combines digital technology and multimedia with traditional teaching methods, delivering a new learning experience that is both engaging and fun! Since its launch in 2011, the Ohio History Connection's 4th grade social studies online curriculum has engaged more than 170,000 Ohio students. As of January 2019, Ohio as America is being used more than a quarter of the top school districts listed on the Niche 2019 Best School Districts in Ohio. Our expertise in content and curriculum and our passion for serving the education community means that Ohio as America continuously evolves to meet the needs of Ohio's educators and students.
Read what some of our subscribers are saying about Ohio as America on our Testimonials page.
Ohio as America online 4th grade social studies curriculum includes:
Over 100 teacher-created, hands-on activities and student readings aligned to Ohio's New Learning Standards and Common Core State Standards

Reinforcement of 21st century skills such as financial, economic, and civic literacy, as well as media and communication awareness

Over 150 primary source images, maps, documents and artifacts

Interactive maps

More than 50 short content and skill-based videos featuring first-person interpreters and expert interviews

Individual student login accounts

Unit and chapter teacher guides

Easy navigability for both students and teachers

Annual content updates
Subscriber Benefits:
Free 8th grade supplement

Professional development opportunities

Discounts on supplementary programs

Weekly E-mail updates with tutorials, links to exciting new resources, and more!
To learn more about Ohio as America, schedule a demo or information session!
For information about Ohio History Connection field trip opportunities call 800-686-1541 or email reservations@ohiohistory.org
Weekly Email Updates: